EPC

6 ₺

CR

0.22%

CR for 48 hours

0.24%

Approval rate

72.88%

Cookie lifetime

30

days

Avg. hold time

43

days

Average payment time

65

days
Banners and Links
"Dynamic ads" tool shows ads for AliExpress products to the users based on their browsing behavior on AliExpress.com and the content of your website so that users see ads for only those products that they are interested in. Such targeting helps to increase the click-through rate of your ad and thus your reward. You can find more information about this tool in Help Center.
Program Analytics
Product Feeds
Here you can get a link to original product feed of this program. Links in product descriptions have been replaced by deeplinks. Time of last updating has also been added.
Products: &nbsp&nbsp Updated: &nbsp&nbsp Updated by advertiser:
Landing pages
This section provides the rating of landing pages of this affiliate program. You can learn and compare the average cost for click and conversion rates of different landing pages, or get links to them.
Program Review
Why Admitad?
detail analytics and useful tools,
express payment without fee,
enormous range of affiliate programs,
trusted by 883412 publishers,
and much more.
This affiliate program is a part of the Admitad affiliate network
In order to start cooperation with the program, first you need to register in the system.
SemboldGold Kuyumculuk TR Satış Ortaklığı Programına Katılınız!
Sembolgold olarak beklentilerin çok ötesinde, ürünler ortaya çıkarmaya özen gösteriyoruz.
Benzersiz tasarımlardan oluşan takılarımız günlük ve özel günler olmak üzere farklı koleksiyonlarda sunulmaktadır.
Her dönem yeni bir takı koleksiyonu ile müşteri karşısına çıkan firmamız yüksek standartlarda hizmet vermeye özen göstermektedir.
İş güvenliği, kalite ve ulaşılabilir fiyatlar Sembolgold olarak en çok önem verilen konular arasında yer alıyor.
Müşterilerimizin kolay şekilde alışveriş yapabilmesi için online platformlarımızda her ayrıcalığa yer verilmesi de firmamızın üzerinde titizlikle durduğu konular arasında yerini almaktadır.
Müşteri memnuniyeti odaklı çalışan bir firma olarak hem en iyi fiyat koşullarında hem de en şık ve modern tasarımlarla müşteri karşısına çıkmaya önem veriyoruz.
Brand-bidding and SEM needs approval!

The list of negatif keywords
Saygılarımızla,
SembolGold Kuyumculuk TR Satış Ortaklığı programı!
SembolGold TR programıyla nasıl para kazanılır Bu soruya cevabı aşağıdaki resme tıklayıp ya da buraya tıklayıp bulabilirisiniz.
Bol kazançlar!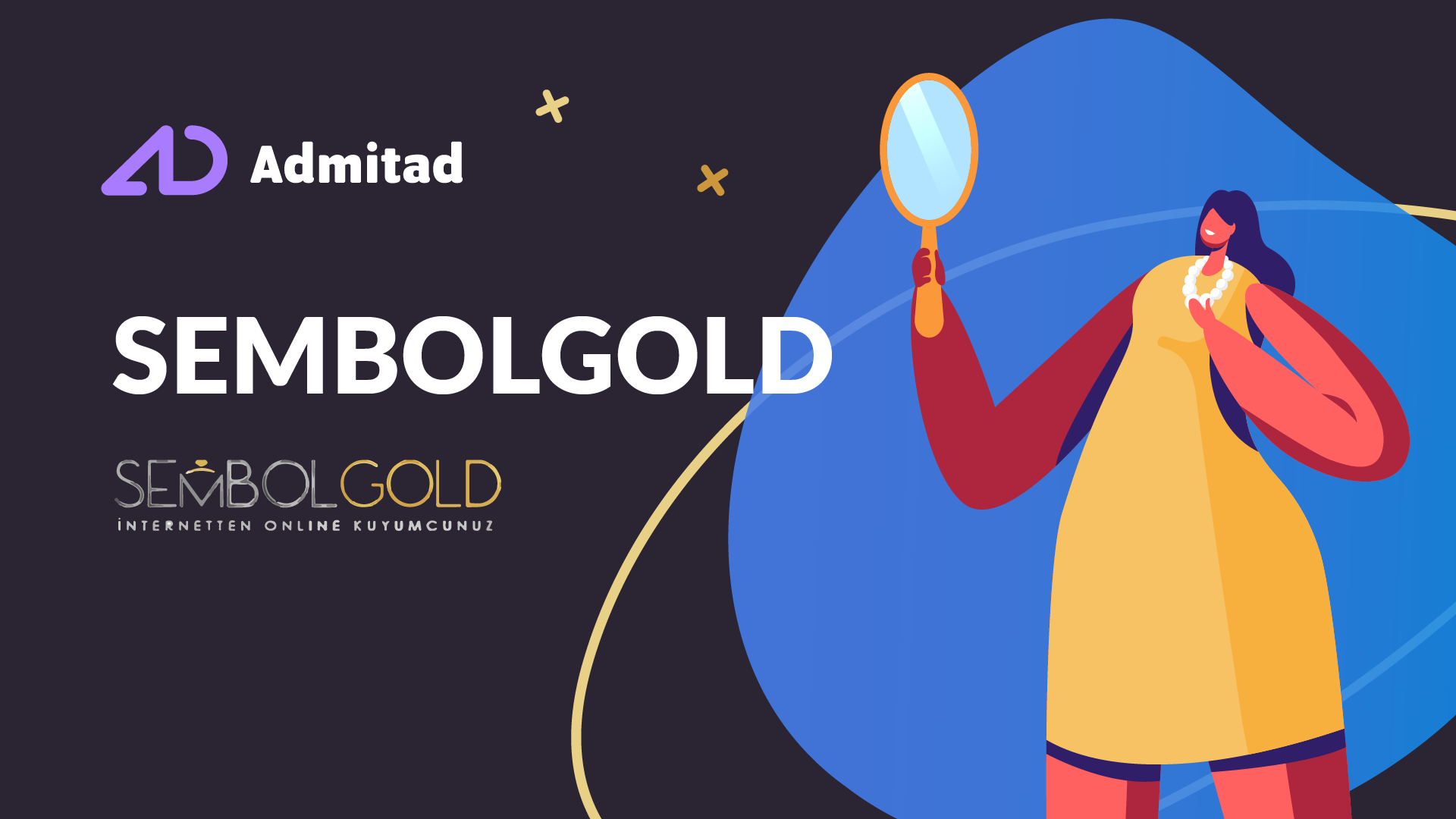 Traffic Sources
| | |
| --- | --- |
| Cashback | Allowed |
| PopUp / ClickUnder | Allowed |
| SEM | Needs approval |
| Doorway pages | Allowed |
| Email Marketing | Allowed |
| Brand bidding | Forbidden |
| Social Media | Allowed |
| Incentive | Allowed |
| Toolbar | Allowed |
| Adult | Forbidden |
| Banner-teaser networks | Allowed |
| YouTube Channel | Allowed |
Last changes were recorded on 14.01.2021