EPC

16$

CR

0.98%

CR for 48 hours

0.55%

Approval rate

92.25%

Cookie lifetime

30

days

Avg. hold time

46

days

Average payment time

46

days
Banners and Links
"Dynamic ads" tool shows ads for AliExpress products to the users based on their browsing behavior on AliExpress.com and the content of your website so that users see ads for only those products that they are interested in. Such targeting helps to increase the click-through rate of your ad and thus your reward. You can find more information about this tool in Help Center.
Program Analytics
Product Feeds
Here you can get a link to original product feed of this program. Links in product descriptions have been replaced by deeplinks. Time of last updating has also been added.
Products: &nbsp&nbsp Updated: &nbsp&nbsp Updated by advertiser:
Landing pages
This section provides the rating of landing pages of this affiliate program. You can learn and compare the average cost for click and conversion rates of different landing pages, or get links to them.
Program Review
Why Admitad?
detail analytics and useful tools,
express payment without fee,
enormous range of affiliate programs,
trusted by 817729 publishers,
and much more.
This affiliate program is a part of the Admitad affiliate network
In order to start cooperation with the program, first you need to register in the system.
This is a separate program for Geekbuying.pl website that operates in Poland.
Please note that TOP GEOs for this program are: Poland, Czech Republic, Lithuania, Slovakia, Hungary, Latvia, Germany, Estonia, Netherlands, Belgium, Denmark, Austria, Luxembourg, France, Slovenia.
GeekBuying - it is a professional and reliable online store founded in 2012, which specializes in selling electronics: TV set-top boxes, smartphones, tablets, video recorders and other gadgets (more than 10,000 products in 14 major categories). As the name implies, GeekBuying popular with hundreds of thousands of geeks around the world.
GeekBuying team focused on customer needs, meet their needs and trying to exceed their expectations.
GeekBuying.com was created to present to the world the most interesting gadgets at incredibly low prices.
We know that online shopping has become very popular around the world these days, but at the same time making a purchase on-line, you lose some highlight the real process of shopping. In GeekBuying we have tried to create such an online store to your purchases have been for you in the joy.
It does not matter, you are a geek or not, you will certainly enjoy shopping in GeekBuying. We work with all the dedication that each time to surpass your expectations.
Make a purchase and see it!
GEEKBUYING guarantees:
- Original goods at competitive prices
- 100% strict quality control and express delivery
- Free shipping trusted intermediaries
- Excellent reputation in customer service
-1-year warranty for free repair
- The principles of secure payment and confidentiality of information
Target audience: men aged 18 to 45 years.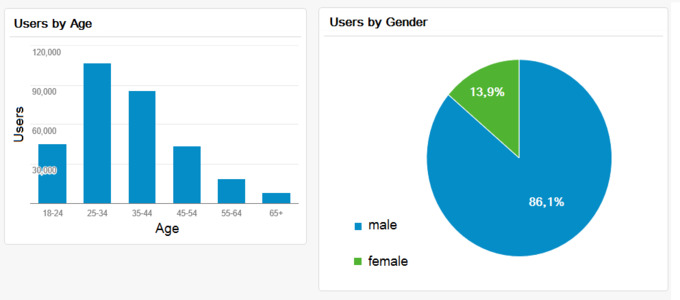 Description of categories by rates:
Category 1: Consumer Electronics, Computer & Networking, Security Systems, Car Accessories, Home & Garden - 5%
Category 2: Apple & Samsung Accessories, Sports & Outdoors - 6%
Category 3: Watches & Jewelry, Clothes - 8%
Other categories - 4%
Sincerely,
Geekbuying PL affiliate program
Traffic Sources
SEM
| | |
| --- | --- |
| Is it allowed to drive immediate search engine traffic directly to the Advertiser's website without using a pre-landing page? | Forbidden |
| Is it allowed to use the Advertiser's company name in the link? (# myurl.ru/brand_name) | Forbidden |
| Is contextual advertising allowed on Google? | Allowed |
| Is contextual advertising allowed on Yandex? | Allowed |
| Is contextual advertising allowed on Begun? | Allowed |
Others
| | |
| --- | --- |
| Cashback | Allowed |
| PopUp / ClickUnder | Allowed |
| Doorway pages | Allowed |
| Email Marketing | Allowed |
| Brand bidding | Forbidden |
| Social Media | Allowed |
| Incentive | Allowed |
| Toolbar | Allowed |
| Adult | Forbidden |
| Banner-teaser networks | Allowed |
| YouTube Channel | Allowed |
Last changes were recorded on 11.12.2018